Business Preferred Network
Transportation solutions for businesses
We are dedicated to providing the commercial products and services that you require to optimize the operation of your business.
We must continually adhere to a set of Business Preferred Standards that focus on all of your commercial transportation requirements, including:
Vehicle Purchase
Parts and accessories that you require in upfitting your vehicle to meet your specific business needs
After sales service and repair processes to keep you on the road
Routine maintenance to maximize your vehicle operational time
Maintenance programs that ensure your peace of mind and save you time and expenses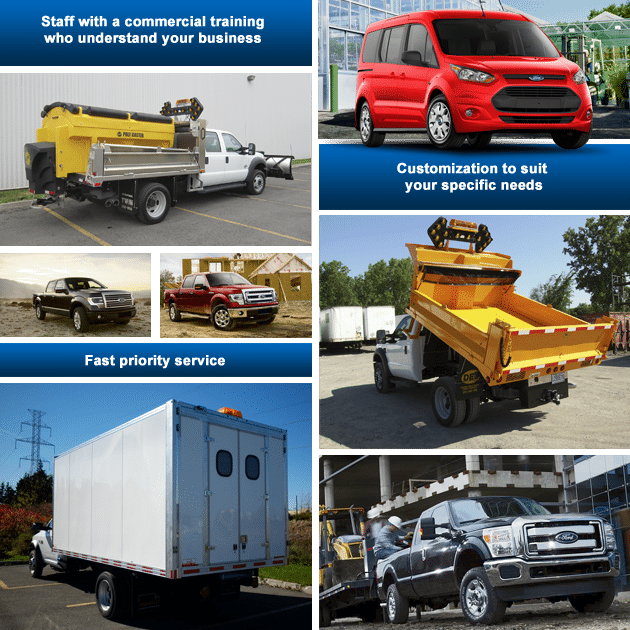 What Business Preferred benefits will you receive?
Dealer Communications
Prestige Ford, a member of the Business Preferred Network, has two commercial vehicle sales consultants who are at the hub of business customer services and communications. They are dedicated to learning about your business, understanding your needs and acting in your interest. Prestige Ford commercial vehicle sales consultants become your reliable resource persons.